Bratwurst is a German sausage and dates all the way back to the 1300s. It is made up of ground meat and spices. There are over 40 different varieties of bratwurst from over a wide area of Germany. Different types of bratwurst depend on the area of the country and there are variations in spices and meats used. They are usually eaten grilled and placed in a roll, but can also be eaten with side-dishes. Potato salad is a common side-dish to serve with bratwurst. Bratwurst also goes well with any salads, vegetables and even beans. But can you cook it in the oven? Yes.
How to Cook Brats in the Oven
Cooking bratwurst in the oven can be a quick easy meal that tastes good. Experiment with different vegetables and broths for poaching. Serve them by themselves or on a crusty roll. You can also make them into casseroles or stew-type dishes. Just make sure when you make them into casseroles and stews, you allow extra time for the vegetables to soften and cook. Here are a few recipes for cooking brats in the oven:
Recipe 1: Simple Brats in the Oven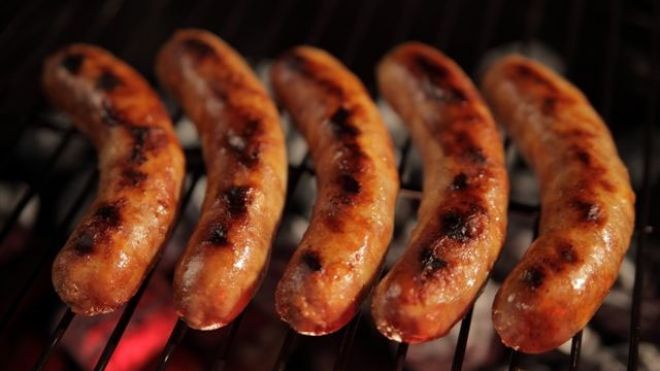 Ingredients:
Instructions:
Turn on broiler and close door to preheat the oven.
Align brats on the broiler pan so that the grates are going across the sausage.
Place broiler pan in the oven and cook for 5 minutes; then turn.
Cook for another 5 minutes; then turn. Cook for another 5 minutes and turn.
If sausages are not quite brown, cook for a final 5 minutes.
Sausage is done when brown stripes appear on the sides from the broiler pan grates and the sausage is lightly browned.
Total cooking time will be between 15 and 20 minutes. Try this recipe for cooking brats in the oven.
Recipe 2: Broiled Brats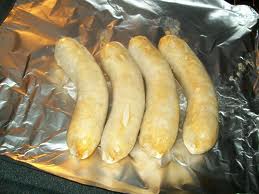 Ingredients:
Instructions:
Turn oven on to the broiler setting and allow it to preheat.
Take your broiler pan and cover with a sheet of aluminum foil. Make a barrier along the edges for any juice drippings.
Line up your bratwurst on your broiler pan and place in the oven at least 7 inches away from the broiler.
Cook them for 5 minutes per side until they are lightly browned.
Recipe 3: Brats in a Casserole Dish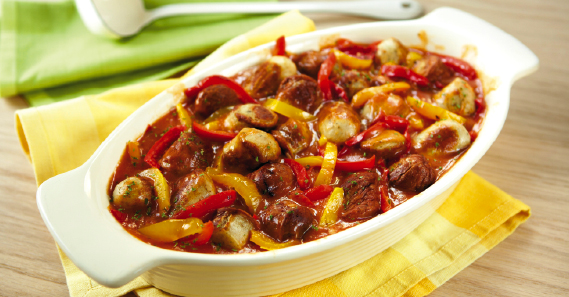 Ingredients:
Bratwurst
Casserole dish
Dark beer
Onion
Crushed garlic
Black pepper
Cooking oil
Paper towel
Instructions:
This is one great way of cooking brats in the oven.
Turn oven on to 350 degrees and allow to preheat.
Place some cooking oil on the paper towel and use it to coat the bottom of the casserole dish.
Arrange bratwurst in casserole dish and pour dark beer over the sausages.
Cut up onions and place around the sausages and in the beer. Place in oven and cook for 30 minutes.
After 30 minutes, remove casserole dish and pour off all of the liquid except for one cup.
Place several fork pricks into the sausages and add chopped garlic and pepper to the dish.
At this time you can add potatoes, carrots or any other vegetables.
Place back in oven until vegetables are soft. Serve with bread or sausage-length buns.
Recipe 4: Traditional German Brats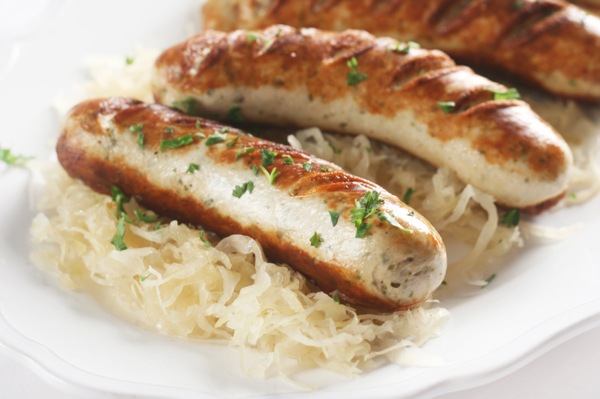 Ingredients:
Bratwurst
Beer
Sauerkraut
Optional: vegetables, onion, garlic, chicken stock, and assorted spices
Instructions:
Place beer in Dutch oven and place in oven and allow boiling.
Pierce bratwurst several times and place into the beer. Simmer in the beer for 10 minutes.
After 10 minutes, remove bratwurst and cut into slices and place back into Dutch oven.
Add sauerkraut and optional vegetables, chicken stock, onion, garlic and spices.
Cover with a lid and place back into oven for 15 to 30 minutes until vegetables are tender.
Tips and Warnings for Cooking Brats in the Oven
Authentic bratwurst is encased in skin to hold it together. Cooking with the casing un-pierced will help to steam the sausages and allow them to cook faster. Piercing the casings at the end of cooking will help the juices run into your cooking sauce for flavoring. It will also help the steam to escape to prevent burns if you are eating them in buns.
Some bratwurst and sausages are fully cooked in the package and only need to be reheated. bratwurst that is not fully cooked will need to be heated to a temperature of 145 to 165 degrees Fahrenheit to prevent food poisoning.
Also, broilers can be very hot. Grease from sausages can have a flashpoint and catch fire. Make sure you watch the sausages carefully while they are cooking and keep them a safe distance from the heating element. Always make sure you turn off your broiler after you are done cooking your sausages. Clean your broiler pan thoroughly after each use, as grease buildup can cause smoking from the pan.