Contact lenses are commonly sold in optical stores, but just like many products, you can also order contacts online. It may be a more convenient way of buying your lenses by just using a computer and internet resources anytime.
However, if you want to buy contacts online, be sure to buy them from a credible source because you will most likely be buying them in bulk or in boxes good for several months of use. Just like other commodities sold online, companies who sell contact lens through the internet may range from very large companies to small back-room operators. Prices as well as customer services offered may differ significantly. To get the best quality and value for your contact lenses, here are some recommendations you want to know in advance.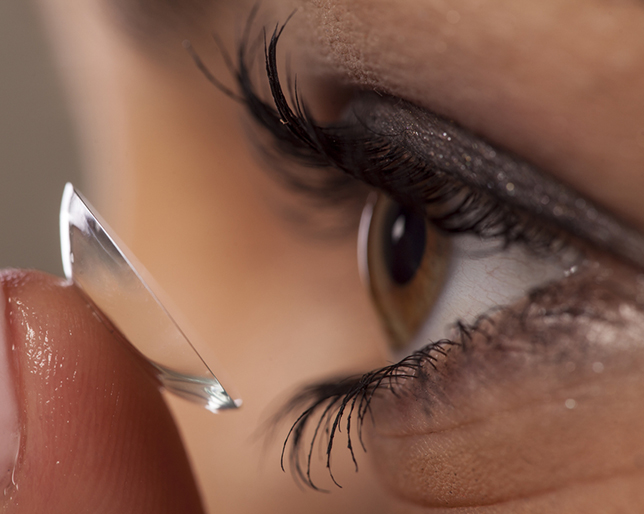 Shopping Sites to Order Contacts Online
1. Shopping Sites Recommendation
A number of online shopping sites feature various products under different manufacturers and sellers, which promote sales by offering competitive prices. You can readily compare contact lens prices by using these websites:
Yahoo! Shopping
Google Shopping
BizRate
Shopping.com
MySimon
2. Advantages of Using Shopping Sites
Using price-comparison websites is easy and convenient. All you have to do is to enter a trade name to draw up product listings and prices. You can also find links to product sellers.
Through these websites, you may also find other contact lens dealers that you would not otherwise find. Another big benefit is that they often feature user reviews, which can guide you in evaluating unfamiliar sellers.
3. Disadvantages of Using Shopping Sites
Not all contacts sellers may be included in the listings of shopping sites. They may not be updated about recent changes in prices, rebates, specials, or product availability. These sites may only list discounted contact lens prices per-box for high-volume orders (for example, box price for a year-long supply of contact lenses). However, if you only want to order your supply for three months, prices may be higher than what is shown on those price-comparison sites.
Comparing contact lens prices online can sometimes be confusing, because prices may or may not include rebates or shipping costs. These are factors you should consider in comparing prices when you order contacts online.
Comparing Contacts Sellers
There are several factors you should consider when comparing contact lens dealers:
1. Size of the Company
Although huge companies are not necessarily the best, large sellers such as 1-800 Contacts have more contacts in stock. This means they can ship your contact lenses faster with a large inventory. In addition, if you have a special prescription for contact lenses, you will need to buy in bigger volumes, which bigger companies may be able to supply.
2. Company Information and Stability
Look for the About Us section of the company website to find more information about the seller.
Large companies tend to be more stable than back-room sellers. This is important, especially when you need to reach them for problems involving credit card transactions, product returns, or exchanges.
3. Telephone Orders
Genuine mail-order companies usually accept telephone orders, unlike sellers who just run a website.
4. Fast Shipping
A good seller will give you information on how soon they can ship the product to you. If stocks are available, delivery time is short but if they have to obtain your order from other sources, shipping will be delayed.
5. Credit Card Risk
Find out if you can trust the company with your credit card info. You can research user reviews and complaints against companies on websites like Better Business Bureau.
6. Customer Service and Return Policy
Reputable sellers usually provide toll-free telephone numbers and website contact forms to address your concerns regarding your order.
Ask if the company accept returns for unopened boxes in case of changes in contact lens prescription or damaged shipments.
7. Online Security
Check if the website is secure by looking for the "https://" on the URL (page address) on top of the browser. A secure page will also have a locked padlock icon which should appear on its status bar or somewhere on the browser.
Comparing Online Contact Lens Prices
Here are some tips on comparing prices before you order contacts online:
When you compare total costs, include handling and shipping fees. This is usually done by first adding products to the shopping cart, then clicking "checkout".
Try ordering larger quantities to reduce shipping costs. Some companies offer free shipping for big orders.
Before closing your order, be sure to check computations on the last page of your shopping cart. Make sure to account for all charges.
Finally, compute for rebates, and compare the prices with conventional optical stores or those of your doctor's office.