Many people who are growing their hair out or suffer from dry, damaged hair look for natural remedies that they can use to help improve the health of their follicles. Lemon juice can be a great choice to help alleviate some of the most common issues associated with poor hair health due to its rich content of vitamin B and vitamin C, Folic Acid, and minerals like magnesium, phosphorus, and calcium. In addition, lemon can help to deal with fungal infections on scalp and dandruff due to its anti-fungal properties; and the Limonene compound in lemons can help to prevent dull and frizzy hair.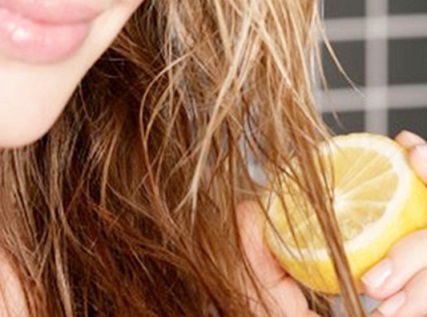 How to Use Lemon for Your Hair
There're many ways to use lemon for hair to enjoy smooth and flowy hair. Here're are some suggested ways to apply it:
1. Drink Lemon Juice
Hair can hold toxins that can make the strands damaged or discolored. Regularly drinking lemon juice can help clear these toxins from the body which will help keep the hair healthy and strong. In many cases this can help your hair grow more effectively.
2. Soak Hair in Lemon Juice
In addition to helping the strands from the inside out, you can use lemon juice to keep your hair from the harm outside. Soaking your hair in lemon juice can help remove built up materials like shampoo or styling products that can make your hair heavy and limp. This can also remove excess oil without stripping away too much of the natural oil that your hair needs to keep the ends of your hair strong and maintained.
3. Massage the Scalp
You can also massage lemon juice into your scalp to help remove buildup here. This is a great way to remove dandruff that can cause the scalp to become itchy and uncomfortable. Removing buildup on the scalp can also help your hair grow more effectively.
Notes for Using Lemon for Hair Massage
Lemon juice is quite acidic, so it is important to take precautions before applying it to the skin. Distill the mixture by mixing one to two tablespoons of lemon juice in a cup of water rather than applying the juice directly.
Gently pour the juice solution you mixed onto your head, taking care not to get the mixture into your eyes as this can cause serious discomfort.
Gently massage the liquid into the scalp, taking time to ensure that the whole scalp is treated with the solution. Do not put too much pressure when you massage in the product and do not scratch as this can cause the scalp to become more irritated.
After one to two minutes, rinse the lemon juice out of your hair with warm water, once again taking care to make sure that the solution does not drip into the eyes. Repeat this for up to two weeks as necessary until your scalp stops feeling itchy and uncomfortable.
Lemon Combinations for Better and Stronger Hair
When it comes to lemon for hair growth you can use it with other ingredients such as olive oil, coconut water and many others to get the desired results.
1. Lemon Oil, Castor Oil and Olive Oil
The combination of olive oil, castor oil, and lemon oil helps your hair grow faster because it provides you with essential vitamins and healthy fats. Olive oil provides nourishment to your hair, whereas castor oil helps keep your hair strong.
Take a clean bowl and add ½ tablespoon of warm castor oil with 1 tablespoon of lukewarm olive oil to it. Now, add three drops of lemon oil to the mixture. While the mixture is still warm, apply it directly to your hair. Massage your scalp gently for about 10 minutes and then leave it overnight. Wash your hair using some herbal shampoo in the morning. Do it once a week for good results.
2. Lemon Juice with Coconut Water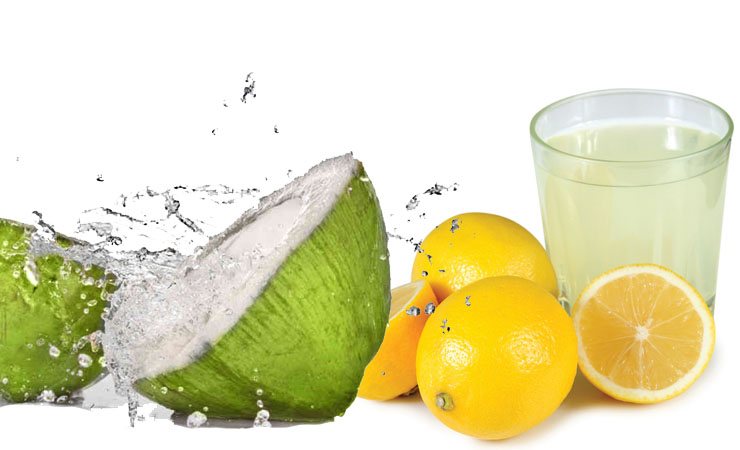 The combination of coconut water and lemon juice is extremely beneficial for your hair because it nourishes the hair and keeps it stronger.
Take a tablespoon of lemon juice along with ¼ cup of fresh coconut water. Mix both ingredients well and massage into your scalp. Use your fingertips to massage your scalp for about 5 minutes and then rinse your hair after 20 minutes. Do it once a week to get see positive results.
3. Aloe Vera and Lemon
Aloe vera is good for your hair because of its moisturizing, antimicrobial, and restoring properties. It cleans your scalp and helps keep moisture locked in your hair. Regular use helps promote hair growth.
Take an aloe leaf and extract its juice. You need 2 tablespoons of aloe vera gel that you have to mix with a tablespoon of lemon juice. Apply it on your hair and scalp and then wash your hair after half an hour.
4. Lemon Juice, Yogurt, and Henna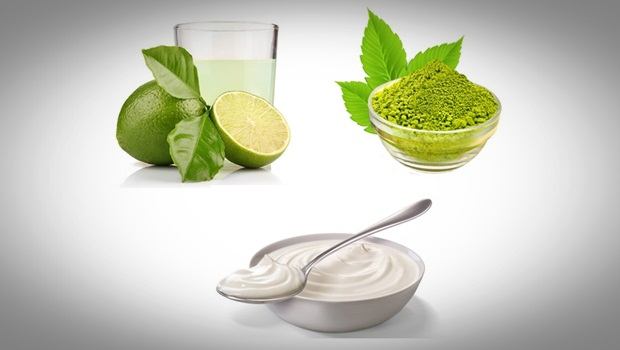 Regular use of this mixture will help keep your hair healthy and restore its natural color. The use of henna is effective against any scalp infection.
Add juice of a fresh lemon to half cup of natural henna powder and mix well. Add some plain yogurt to the mixture and mix thoroughly. Apply it to your hair and cover your head with a shower cap. Wash your hair after half an hour. You can leave it on longer if you want to color your hair as well.
5. Coconut, Lemon Oil, and Camphor Oil
The mixture works effective against dandruff and improves the overall health of your hair. These three ingredients come with powerful antifungal properties, which is why it works great to eliminate dandruff.
Take 2 drops of lemon, 2 tablespoons of coconut oil, and 2 drops of camphor oil in a small cup. Mix these ingredients and apply directly to your hair and scalp. Be sure to massage your scalp for about 10 minutes. Let it sit in your hair overnight. In the morning, soak a towel in warm water and wrap it around your head for 10 minutes. Finally, wash your hair using a mild shampoo.
How to Use Lemon to Lighten Your Hair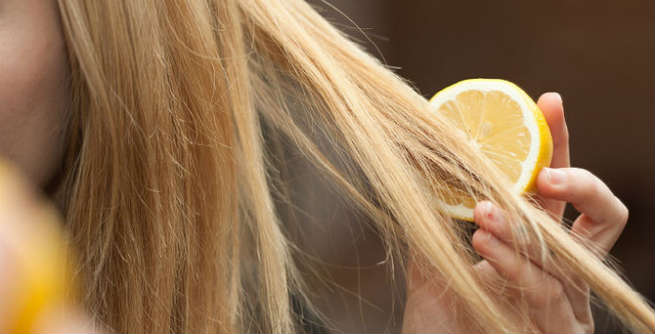 Lemon juice has bleaching properties that are commonly used to preserve white clothing or other materials, and this same principle can be applied to your hair. The citric acid in the fruit can be used in combination with sunlight to naturally lighten hair to a more pleasing shade. This application tends to be more effective on those with light colored hair, as those with darker shades can wind up with hair that has an orange tint by using this technique.
How to Apply
For a solution that will gently lighten hair, mix one tablespoon of lemon juice with a gallon of water. Those looking for significant bleaching effects should mix three tablespoons of lemon juice with two cups of water. Two tablespoons of apple cider vinegar can be added if you would like to add shine as well as lighten the color.
After you finish your regular shampoo routine, rinse your hair with the lemon mixture. Rinse it evenly over the strands and massage it into the hair. Let the mixture sit for five minutes to one hour. If you would like a significant bleaching effect, sit in the sun during this time.
Finish by rinsing out the juice and applying your regular conditioner. This technique can be repeated for up to three weeks.