Many men and women worry about thinning hair or hair loss. Although balding or hair thinning has a hereditary component, it can also be brought about by other factors such as poor nutrition, pollution, poor hair care, and use of harsh chemicals on hair. Some solutions to get thicker hair may be difficult to apply, but there are several easy ways to improve hair thickness.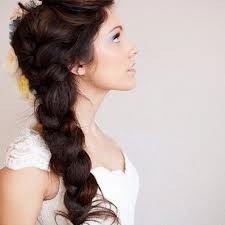 8 Daily Tips to Get Thick Hair
1. Take a Healthy and Balanced Diet
To grow healthy, thick hair, eat a well balanced diet that includes fruits, vegetables, and healthy protein sources like eggs, nuts and dairy products. Hair experts also recommended taking multivitamin such as marine proteins and amino acids supplements to get thicker hair. Some dermatologists also recommend taking biotin and fish-oil to make the hair stronger.
2. Avoid Environment Damage
It is important to protect the hair from sun damage and pollution, and this can be done by covering your hair with a hat or scarf while you are outdoors.
3. Choose the Right Shampoo
Many hair products contain harsh chemicals that can strip the hair of moisture and damage the hair follicles. These shampoos and conditioners may contain sulfates, which are meant to reduce dirt and oil. How to get thick hair? Choose products that are sulfate-free such as herbal shampoos. Shampoos that contain eucalyptus or peppermint oil give the scalp a refreshing tingling sensation.
4. Change Hair Washing Habit
Shampoo twice a week to cleanse the scalp and hair without stripping it of all its moisture. Shampooing too often can cause hair breakage and split ends. Use lukewarm water, and not hot water. You may apply a conditioner to your hair on the days that you do not shampoo to prevent drying. Dermatologists also recommend using a deep-conditioning product on hair at least once a week.
5. Avoid Rubbing Vigorously
Avoid breaking the hair strands by not rubbing them vigorously or wrapping your hair in a towel after washing. Rubbing the hair with a towel while drying can cause your hair cuticles to open up. This can lead to frizzy hair that is prone to breakage.
6. Avoid Comb Wet Hair
Do not comb your hair while wet because this can also cause hair damage. Let the hair dry on its own and detangle it with a wide-toothed plastic comb instead of a hairbrush. This will prevent split ends or breakage. Blow-drying with a round brush can break hair strands, so one should not pull too hard. It is best not to brush the hair too much.
7. Avoid Heat Damage
Limit the use of heat styling products such as hair straighteners, hair curlers, ceramic irons, ionic dryers and hair colorants. Avoid using hair styling tools directly to the hair often because they can also weaken and damage hair cuticles, making them rough, thinner, and lackluster.
8. Manage Stress
How to get thick hair? Excess stress can cause hair fall and thinning due to the release of hormones. Adequate stress management can help reduce hair thinning. This includes getting a scalp massage and engaging in other physical activities.
8 Deep Treatments to Get Thick Hair
1. Egg
Take two eggs and beat them, then apply them to your wet hair. Allow the eggs to sit for 5-10 minutes then rinse them away with lukewarm water. This treatment can be applied up to 3-4 times a week.
2. Fenugreek Seeds
Soak the seeds for 8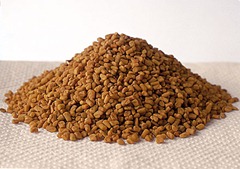 -10 hours overnight and then apply them to your scalp and hair the following morning. Allow the mixture to remain in place for half an hour before washing your hair in lukewarm water.
3. Aloe Vera
Extract the gel from two Aloe Vera leaves and rub it into the scalp. Leave this in place for half an hour then wash it aw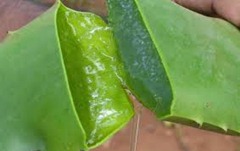 ay. You can also apply aloe Vera 10-15 minutes after shampooing the hair.
4. Avocado with Banana
Combine a mashed avocado with a mashed banana and rub this mixture into the scalp, leaving it to absorb for half an hour. Wash your hair with shampoo followed by a conditioner to clean away the excess fruit.
5. Orange Juice
Mash orange peel into a pulp and apply it to the scalp once a week to prevent dandruff. You may also puree equal parts peel and juice and apply this to the hair for half an hour. Rinse it away with plain water once finished.
6. Olive Oil
Massage the scalp with olive oil for half an hour and then bathe as normal.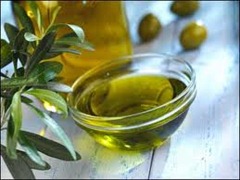 7. Coconut Oil
Massage the scalp with coconut oil using circular motions then cover the hair with a moist towel for half an hour before shampooing.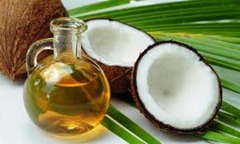 8. Flax Seed
Soak 3 tablespoons of flaxseed for 5 days then apply the solution to your scalp with a cotton ball. Rinse this away with warm water after 10 minutes.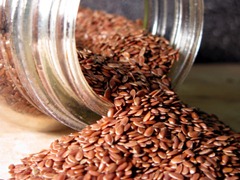 4 Professional Ways to Get Thick Hair
1. Try Laser Comb
The FDA has approved the use of laser light therapy that can revitalize the hair over 6-16 weeks. This will vary based on the present condition of your hair and scalp. However, this option can be somewhat expensive with models averaging $500.
2. Use Hair Extensions
You can also fake it and add hair extensions to make your hair look thicker. Experts recommend using the clip-in type of extensions which are more affordable. They also suggest choosing hair extensions that match the natural hair texture.
3. Apply Keratin Treatment
Get keratin treatments every two months to make the hair smoother with less use of dryers or hot tools. These treatments protect colored or chemically treated hair from continuous damage.
4. Use OTC Hair Growth Product
Over the counter hair products can be used to stimulate the hair follicles so they will produce more hair. Shampoos can be quite easy to use while some products may need to sit in the hair for a longer period of time in order to take effect. Make sure you research product thoroughly and follow the directions on the package to get the best possible results.