Protein powder can help people to ensure that they are getting enough protein in their diet. Those that tend to have a poor diet or those that have dietary restrictions can use protein powder to help make up the deficiency. Most protein powders can simply be mixed with water and consumed, but you can also add the powder to a variety of recipes to add nutrition to your everyday meals.
Protein Powder Recipes
1. Protein Powder Pancakes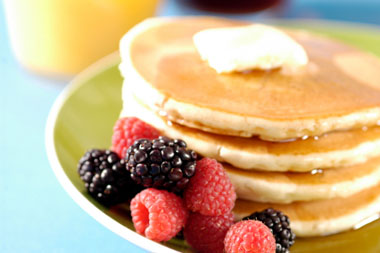 Total Time: 7 minutes
Prep Time: 2 minutes
Cook Time: 5 minutes
Ingredients:
An egg
Two tablespoons rice protein powder
Directions:
Mix together the ingredients.
Heat a skillet and lightly grease with your oil of choice.
Pour pancakes onto the griddle and fry until cooked through, flipping once during the cooking process.
These pancakes are ideal for a breakfast on the go.
2. Chocolate Iced Coffee with Protein Powder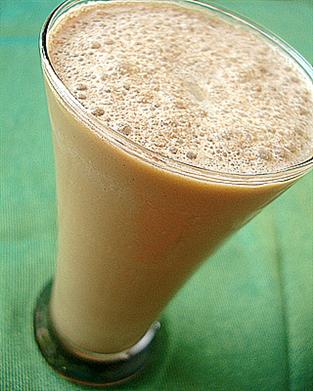 Total Time: 5 minutes
Prep Time: N/A
Cook Time: 5minutes
Ingredients:
A fourth scoop chocolate or cookies and cream whey protein powder
Half a cup Dannon light and fit vanilla yogurt
Splenda or other sweetener to taste
Half to three fourth cup of coffee as desired
Ice cubes (optional)
Directions:
Combine the protein powder, yogurt or coffee, stirring or shaking until blended thoroughly.
Add your sweetener as desired.
If you like, add ice cubes to make a cold coffee drink.
This is one of the best protein powder recipes.
3. Protein Powder Chocolate Frappuccino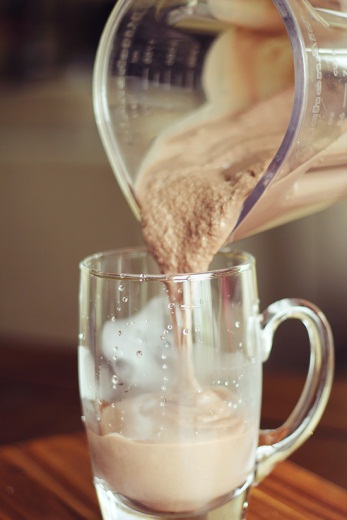 Total Time: 5 minutes
Prep Time: N/A
Cook Time: 5 minutes
Ingredients:
10 ice cubes
A teaspoon to a tablespoon of instant coffee granules as desired
A fourth cup of liquid Belgian chocolate toffee flavored coffee creamer
Three fourths cup of nonfat milk
A scoop of chocolate flavored whey protein powder
Directions:
Combine all ingredients in a blender, blending until smooth.
Adjust any ingredients as desired to achieve the taste you prefer for your coffee. You may replace any milk or flavoring with coffee flavoring agents if you like.
4. Workout Cookies with Protein Powder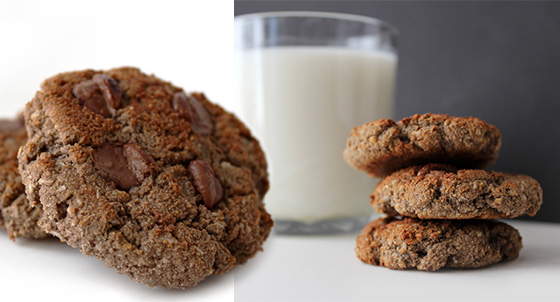 Total Time: 12 minutes
Prep Time: N/A
Cook Time: 12 minutes
Ingredients:
Two tablespoons flax seed meal
Half a cup old fashioned oats
A fourth cup whole wheat flour
Half a cub Fiber One or similar cereal
Half a teaspoon baking powder
Two tablespoons Splenda brown
A teaspoon cinnamon
Half a cup unsweetened applesauce
A fourth cup egg substitute
A fourth cup pumpkin puree
Two tablespoons golden raisins, chopped
Two tablespoons craisins (dry cranberries), chopped
A fourth cup walnuts, chopped
Two tablespoons dry, unsweetened coconut, chopped
Lemon zest
A scoop of Isopure or similar zero carb protein powder
Directions:
Wonder protein powder recipes? Try this one.
Preheat your oven to 375 degrees Fahrenheit.
Combine the sweeteners, flax, flour, oats, cinnamon, baking powder and protein powder.
In another bowl, combine the egg substitute, applesauce and protein puree. Combine the wet with the dry, stirring them until they are fully blended.
Gently fold in the lemon zest, raisins, coconut and craisins.
Coat a baking sheet with nonstick cooking spray. Use an ice cream scoop to place 6 mounds of the dough onto the sheet with even spacing. Use the back of the scoop to slightly pat the top of the mounds so they are flat.
Bake your cookies on the center rack of the oven for 10-12 minutes. The cookies should be slightly firm when finished.
Allow your cookies to cool until they are safe to eat. You may consume the cookies warm or cool.
5. Hearty Oats with Protein Powder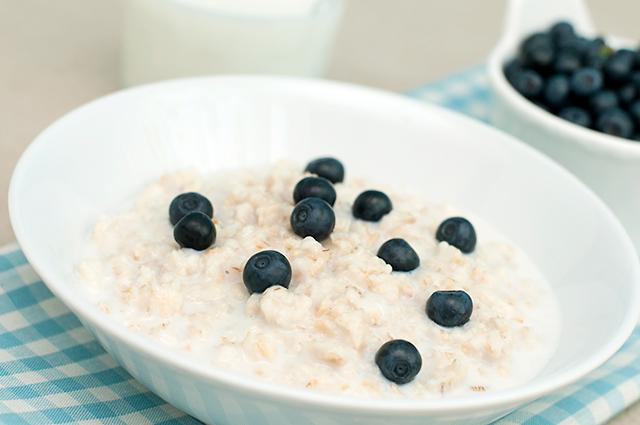 Total Time: 63 minutes
Prep Time: 3 minutes
Cook Time: 60 minutes
Ingredients:
Half a cup raisins
One and three fourths cup whole or steel cut oats
A cup of 2 percent milk
Four scoops Nutrilite protein powder
Directions:
Place the oats and raisins into a rice cooker. Add water until the cooker is filled to the two cup line.
Cook your oat and raisin mixture on the porridge setting.
Once the oats are cooked, add the milk and protein powder, stirring to combine.
Reheat as necessary to consume.
Experiment with above protein powder recipes and find the one you like.