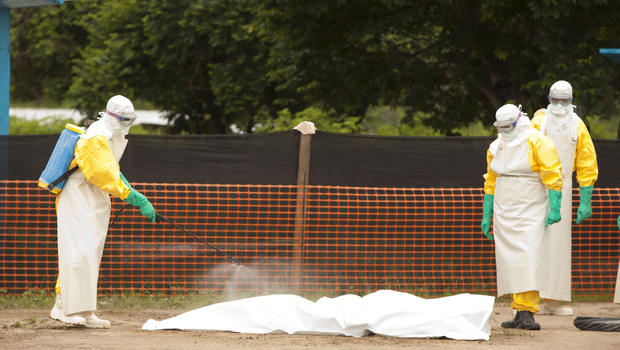 The Ebola disease
was first recognized in 1976 when there were two simultaneous outbreaks in two different areas of Africa. One was in Nzara in Sudan and the other in the remote village of Yambuku in the Democratic Republic of Congo. Yambuku is found near the Ebola River, and is where the disease received its name.
The Ebola virus or Genus Ebolavirus belongs to the filovirus family. There are three in total; the others are Genus Cuevavirus and Genus Marburgvirus. There are five separate species of the Ebola virus:
Sudan ebolavirus (SUDV)
Zaire ebolavirus (EBOV)
Bundibugyo ebolavirus (BDBV)
Reston ebolavirus (RESTV)
Taï Forest ebolavirus (TAFV).
The first three of these five viruses are responsible for the large outbreaks that have ravaged sections of Africa. RESTV is the species that is found in China and the Philippines. While it can infect humans, fortunately, no human to date have been infected or died from this species of the virus.
Ebola Death Rate
The death rate for the Ebola virus is quite high, between 50% and 90%. More recent data puts the current occurrence of death as a result of the Ebola virus at between 60% and 65%. Early and effective treatment can actually reduce Ebola death rate significantly.
Recovery from the illness can be quick and complete. However, if the patient has been affected for a prolonged period of time, the degeneration of particular areas of the body can be quite severe and irreversible. These include pain in the joints, flaking skin, hair loss, inflamed testicles, and muscle pain. Some other effects are particular to the eyes such as sensitivity to light, iritis, choroiditis, tearing and even blindness. It has also been found that the EBOV and SUDV species may be able to survive in the semen of a male survivor for up to seven weeks. This would mean that there is the likelihood of transmission during sexual intercourse.
Treatment for the Ebola virus centers on making the patient feel comfortable as you treat the various symptoms of the disease. The aim is to allow the body to fight the infection while trying to control any further spread of the virus.
Table Showing the Chronology of Ebola Death Rate for Previous Outbreaks
Year

Country

Ebola Virus Species

Cases

Deaths

Fatality

Rate

1976

Democratic Republic of Congo

Zaire

318

280

88%

1976

Sudan

Sudan

284

151

53%

1977

Democratic Republic of Congo

Zaire

1

1

100%

1979

Sudan

Sudan

34

22

65%

1994

Gabon

Zaire

52

31

60%

1994

Cote d'Ivoire

Tai Forest

1

0

0%

1995

Democratic Republic of Congo

Zaire

315

254

81%

1996

(Jan – Apr)

Gabon

Zaire

31

21

68%

1996

(Jul – Dec)

Gabon

Zaire

60

45

75%

1996

South Africa

(ex-Gabon)

Zaire

1

1

100%

2000

Uganda

Sudan

425

224

53%

2001 – 2002

Gabon

Zaire

65

53

82%

2001 – 2002

Congo

Zaire

59

44

75%

2003

(Jan – Apr)

Congo

Zaire

143

128

90%

2003

(Nov – Dec)

Congo

Zaire

35

29

83%

2004

Sudan

Sudan

17

7

41%

2005

Congo

Zaire

12

10

83%

2007

Democratic Republic of Congo

Zaire

32

14

44%

2007

Uganda

Bundibugyo

149

37

25%

2008

Democratic Republic of Congo

Zaire

32

14

44%

2011

Uganda

Sudan

1

1

100%

2012

Uganda

Sudan

24

17

71%

2012

Uganda

Sudan

7

4

57%

2012

Democratic Republic of Congo

Bundibugyo

57

29

51%
(Note: The statistics above are from World Health Organization)