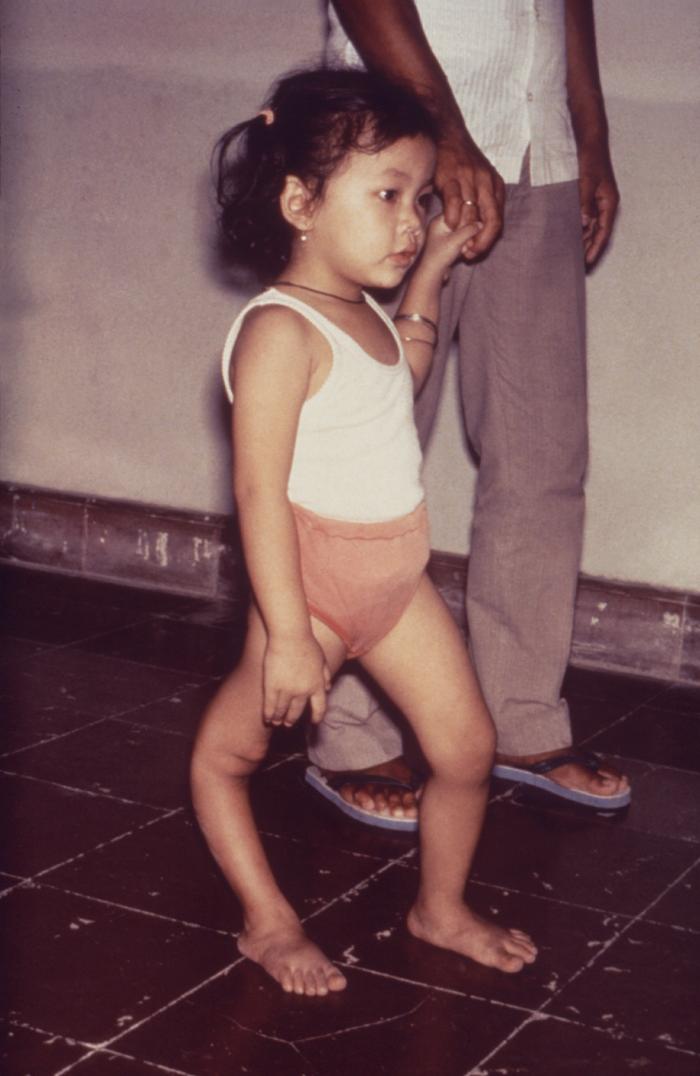 Polio is a disease that has been virtually wiped out in the United States thanks to the polio vaccine, though there are still many instances of the illness in Afghanistan, Pakistan, and some African countries. Polio is a viral disease that is contagious and in its most severe form can cause difficulty breathing, paralysis, and death. The last naturally occurring case of polio seen in the US was in 1979 and regular vaccination continues.
The virus is seen only in humans and can be introduced into an environment through the feces of an infected person and can spread where sanitation is inadequate. It can be transmitted through infected food and water and you can get it from living with an infected person because polio is highly contagious. Anyone who carries the virus can spread it for weeks. The Center for Disease Control advises that anyone travelling to places where polio is prevalent take necessary precautions to prevent infection.
What Are the Polio Symptoms?
Though the most severe symptoms can cause paralysis and even death, most cases have more mild symptoms. Some people who contract polio don't suffer any symptoms and may never know they were infected. Polio is classified as either non-paralytic or paralytic and patients can suffer post-polio syndrome for years after having had the illness. The symptoms of the various forms include:
Non-Paralytic Polio Symptoms
This form can usually cause flu-like symptoms which can last up to 10 days, including:
Sore throat
Fever
Fatigue
Headache
Vomiting
Neck or back pain and stiffness
Muscle weakness or tenderness
Stiffness or pain in arms and legs
Meningitis
Paralytic Polio Symptoms
This is a rare and most severe case of the disease and there can be a variety of types depending on the body part affected—either your spine or brainstem, sometimes both. Initial symptoms include those of non-paralytic polio, but as the disease advances other symptoms include:
Severe muscle aches and/or weakness
Loss of reflexes
Loose or floppy limbs, sometimes worse on one side of the body
Post-Polio Syndrome Symptoms
This is a group of symptoms that can be disabling and affect a person for years after having polio. These symptoms include:
Fatigue as well as exhaustion after light activities
Atrophy (loss) of muscle tissue
Progressive joint and muscle pain and/or weakness
Sleep apnea or other breathing disorders which are sleep-related
Depression or mood swings
Difficulty swallowing
Difficulty breathing
Difficulty concentrating or memory problems
Decreased tolerance for cold weather and low temperatures
Note: Active polio disease usually lasts about two weeks but nerve damage can last a lifetime and be disabling. Some patients with paralytic polio never regain full use of their limbs and some of those who did fully recover can develop post-polio syndrome sometimes thirty to forty years after initial infection. Sometimes the nerve damage during the disease can cause an accelerated weakening as the patients aged.
How Is Polio Diagnosed?
If you suspect you have been exposed to polio and are experiencing symptoms see your doctor right away. Your doctor will document your reported symptoms and perform a physical exam, noting any issues with back or neck stiffness, impaired reflexes, or difficulty with lifting the head while lying flat. A sample of throat secretions, stool, or cerebrospinal fluid will be taken and sent for testing. The spinal fluid will also be tested for meningitis.
What Can Be Done to Prevent Polio?
While better personal hygiene practices and improved public sanitation have helped to prevent the spread of polio, the best form of prevention is to get the polio vaccine. The CDC has a recommended schedule for when children should be vaccinated and adults can get a series of shots prior to travelling to places where there is a risk for contracting polio. The shots can cause some rare reactions in a few people and these include fever, dizziness, breathing problems, hives, rapid heart rate, and a swelling of the throat.
Call your doctor right away if you had polio years ago but are experiencing fatigue or weakness without any explanation. Also be sure that your child finish all series of polio vaccinations and watch out for allergic reactions.
How Is Polio Treated?
There is no cure for polio and the disease has to run its course. Doctors will concentrate on treating Polio symptoms and making the patient more comfortable while they are ill. Treatments will vary depending on the type of polio the patient has. The most common treatments for polio include:
Plenty of rest
Antibiotics for any concurrent urinary tract infections
Painkillers (over-the-counter or prescription) for muscle aches and spasms, and headaches
Physical therapy or corrective braces for help with walking
Ventilator to assist with breathing problems
Heating pads for muscle aches and/or spasms
Physical therapy for muscle pain or weakness
Physical therapy for breathing problems
Pulmonary rehabilitation to treat extended breathing problems
Wheelchair or other devices to aid mobility in the case of weakness or paralysis
Video—I Have Polio (documentary):