Diclofenac is used to provide relief for tenderness, stiffness, swelling and pain that are caused by osteoarthritis. This is a non-steroidal anti-inflammatory drug (NSAID), similar to ibuprofen or naproxen. This drug is used to block the enzymes that cause pain as well as reduce fever and inflammation throughout the body. You will need a prescription in order to use the medication. Responses to this drug will vary from patient to patient, so it is important to go over your condition with your doctor to determine the proper dose.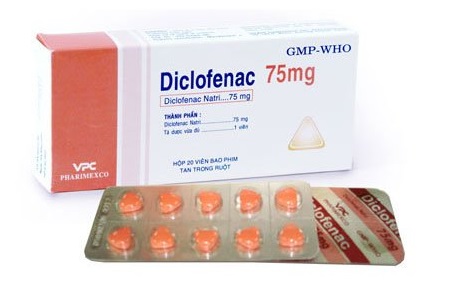 Indications and Usage
This drug is often prescribed for osteoarthritis as well as fever and inflammation around the body. These are available in delayed release tablets which are 25, 50 or 75 mg or immediate release tablets that are 50 mg. In some cases your doctor may prescribe extended release tablets that contain 100 mg of medication. You should not take any does that are larger than what your doctor has instructed.
You should not crush, chew or break extended release tablets when you take them. If you are prescribed a powder, you will need to dissolve it in 1-2 ounces of water. You should not use any other liquid to prepare your prescription. Take your prescription with food in order to avoid developing an upset stomach. If you will be taking this medication for long-term use, you will need to have frequent tests to monitor your liver function to ensure that you are not developing a dangerous condition.
Diclofenac Dosage
For most patients, dosing will be set at 100-200 mg per day, which will often be given in divided doses. You will probably be asked to take your prescription around the same time every day to help you remember to take your dose. If you miss a dose, you should not double up your doses to make up for the medication you have missed. You may, however, take a dose late as long as it is not close to the next time you should take your dose.
The minimum effective dose is 25 mg per day and the maximum is 200 mg. You will need to work closely with your doctor to determine the most appropriate dosage. Those who suffer from asthma or lupus may not be able to take the med because it can lead to a worsening of your condition.
The med should not be used by pregnant women or children. These drugs can negatively interact with a developing body, which could lead to an increased risk for side effects or poor growth. If you are in the final trimester of your pregnancy, then it is essential that you talk to your doctor about the risk before you begin to use the drug. If you are breastfeeding, there is a risk that the medication will be transferred to your infant, so you may be prevented from using it.
Diclofenac Side Effects
Common side effects include diarrhea, constipation, gas, bloating, headache, dizziness and ringing in the ears. These side effects may be combatted by drinking plenty of water and other hydrating fluids. If your side effects do not go away, appear to be severe or are inhibiting your ability to function, talk to your doctor about whether or not it is safe to continue using the drug.
Less common side effects include excessive fatigue, unexplained weight gain, yellowing skin or eyes, blisters, flu-like symptoms, loss of appetite, hoarseness, fast heartbeat or cloudy urine. These side effects could be a sign of a more serious condition and should be monitored closely. You should always inform your doctor of any side effects that you develop in order to determine whether or not you will need to adjust your medication.
In case of an allergic reaction, you may notice hives, rash, blisters, fever, excessive tiredness or welling of the face, hands and lower legs. If you begin to develop these symptoms, then you will need to contact emergency medical services as well as poison control to determine whether or not you will need medical assistance. This is especially important if your symptoms are impacting your heart rate or your ability to breathe.
Because the drug is a sodium based product, it is not recommended for those who suffer from a heart condition. It can increase some heart disease symptoms as well as increasing the risk of having a cardiac event. Talk with your doctor about how diclofenac might impact your current medications and whether or not it is safe to add to your routine. If you begin to develop regular headaches, gas, unexplained bleeding, vomiting, nausea, dizziness, anemia, welling or ringing in the ears or ulcers, talk to your doctor about your condition. Your body may be reacting to the sodium content of the medication.
The drug is known for increasing the levels of lithium in the blood and reducing the amount that is excreted in urine. This can have a direct effect on the health of your kidneys. If you suffer from kidney disease you will need to be very careful to have your condition monitored very closely to ensure that you are not running the risk of developing lithium toxicity.
In case of an overdose, you may experience nausea, vomiting, stomach pain, bloody stool, drowsiness, irregular breathing or loss of consciousness. At any time if you begin to develop these symptoms, it is essential that you contact emergency medical services. This is especially important if you begin to vomit a substance that looks like blood or coffee grounds or if you are unable to breathe properly.
Interactions
NSAIDs are known for interacting with many other medications. Blood thinners, aminoglycoside antibiotics and other NSAIDs should not be taken while you are on the med. These drugs can reduce the prostaglandins in your body, which will have a direct effect on your blood pressure.
Taking excessive amounts of blood thinners at once time can also lead to excessive bleeding and thinning which could be dangerous or fatal. The med can lower the efficiency of your immune system, which could lead to aminoglycoside antibiotics creating a negative reaction in the body rather than treating your illness.