Cinnamon has been an integral part of Ayurveda and traditional Chinese medicine for centuries now. Its naturally sweet flavor makes it special. Thanks to several nutrients, it also offers numerous health benefits and helps resolve several health issues from colds to indigestion and more. It is due to these benefits that many people add cinnamon to their diet. Some sprinkle it on apple slices, oatmeal, or anything they eat, but others want something tastier than the regular options. It is now possible to find cinnamon tea online and offline, but you can also learn how to make cinnamon tea using special ingredients that make it even effective.
Cinnamon Health Benefits
If you're still not sure of including cinnamon in your diet, here is a bit more about the benefits of cinnamon or cinnamon tea.
It has antimicrobial and antibacterial properties. It is due to these properties that it helps clear infections.
It is good for women. You will find extremely beneficial if you've been looking for something to help reduce premenstrual cramps.
It is good for your heart. It has anti-clotting properties and also has manganese, calcium and iron to help keep you healthy.
In addition, many studies have shown that cinnamon aids in weight loss by improving your digestion and stabilizing your blood sugar levels. As it helps regulate blood sugar levels, it's also safe to use for people with diabetes.
7 Best Cinnamon Tea Recipes
Now, that you now the real benefits of cinnamon, it's time to learn how to make cinnamon tea to enjoy all these benefits in a tasty way.
1. The Simple and Tasty Cinnamon Tea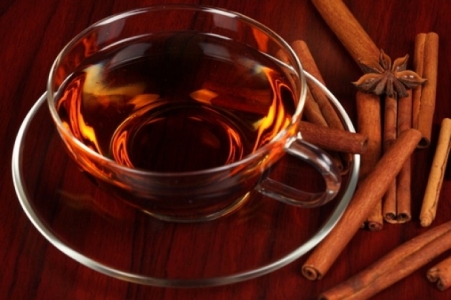 This involves using whole cinnamon sticks. It's easy to make and takes little time to get a perfect cup of cinnamon tea, which is healthy and tasty as well.
Ingredients
A few cinnamon sticks or a few broken pieces of ground cinnamon and cinnamon
Directions
Simply boil and steep all the cinnamon sticks – add a cinnamon stick to a cup of water and boil it for 5 minutes. Now, let the tea steep for 10 minutes. You can also use broken pieces of cinnamon, but be sure to steep it for less time.
2. The Incredible Cinnamon and Ginger Tea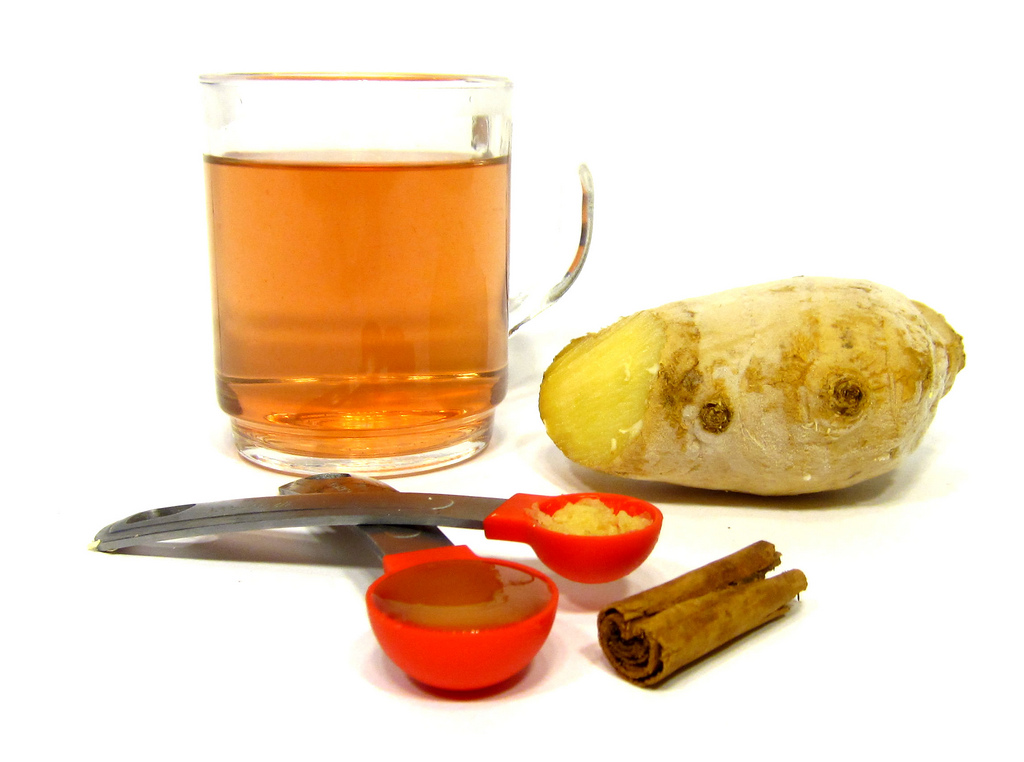 Ginger has special health benefits, so a ginger and cinnamon tea is definitely going to be more effective. It will have a soothing effect on your nerves and makes you feel fresh when consumed after a big meal.
Ingredients
3/4 cup of chopped pealed ginger
2 cinnamon sticks (3 inches long)
3 quarts of water
Some honey
Directions
To prepare 3 quarts of ginger and cinnamon tea, you need simmer ginger, water, and cinnamon sticks in a pot. Be sure to cover the pot and simmer it for an hour or so. Strain it and serve hot with honey. You can prepare your cinnamon and ginger tea 8 hours ahead of time, but be sure to reheat it well before serving.
3. Coconut Milk Cinnamon Tea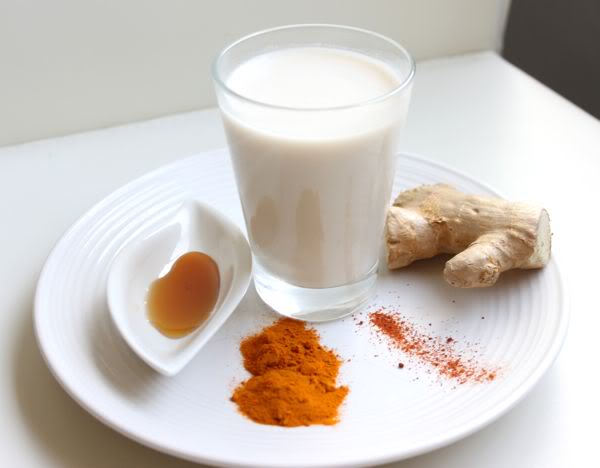 It is basically a chai latte made in a special way without using any dairy. Due to a healthy mix of ingredients, it offers numerous health benefits and improves your immunity to fight with common cold and other diseases.
Ingredients
4 cups of water
8 teabags
4 cups of coconut milk
A teaspoon of Stevia leaf
6 cinnamon sticks
8 slices of ginger root (fresh)
8 whole cloves
2 cardamon pods
A teaspoon of vanilla extract
Directions
Take a crock-pot and add water to it. Now, add all your spices and herbs in it and cook for At least an hour on high heat or a few more hours on low heat. Add coconut milk to it and stir. Once heated, serve it hot or let it cool down and blend with ice and a tablespoon of coconut oil for iced cinnamon tea.
4. Refreshing Lemon and Cinnamon Tea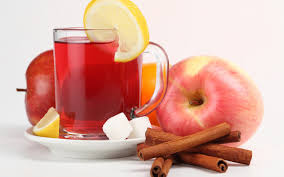 The tea uses a perfect combination of lemon, cinnamon, and cloves to improve your body's healing abilities. You will also be able to load your body up with vitamin C, which your body needs for several bodily functions. It also uses green tea that improves your intake of antioxidants and helps keep you healthy.
Ingredients
4 cloves
4 cups of water
3 tablespoons of lemon juice
A tablespoon of brown sugar
Slices of lemon (optional)
Instructions
Add cinnamon, cloves, and water to a pot and boil. Now, remove it from the stove and add the teabags. Leave for five minutes and then remove the bags. Now, add sugar and lemon, and put the pot back on low heat. Steep for a while and pour into a cup. You don't have to strain it, but it's okay if you want to.
5. Cinnamon Orange Tea for Real Taste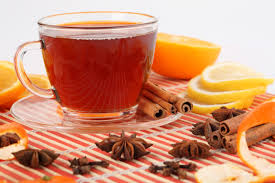 This cinnamon tea recipe lets you make a perfect cup of iced tea that doesn't make you go through a lot of hassle at all.
Ingredients
2 large pieces of orange peel
A cinnamon stick
8 black teabags
6 quarter-size peeled ginger (chopped)
6 sprigs fresh mint
A cup of sugar
Directions
Add cinnamon stick and the orange peel to 8 cups of water in a saucepan. Boil it over low heat and add the teabags. Now, remove it from the stove and let it steep for five minutes (don't leave it for long or it will be bitter). Remove the teabags but leave the cinnamon stick and the orange peel in it. Now, add the sugar and ginger in a cup of water in a small saucepan and put boil it over low heat without stirring. Drop mint leaves into the syrup and leave for 20 minutes. Strain it. Now, mix both the tea and the mint syrup to prepare a perfect cup of cinnamon tea.
6. Spiced Persimmon Turmeric and Cinnamon Tea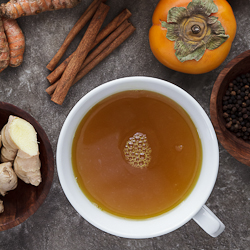 The tea makes use of high quality cinnamon sticks as well as turmeric, which is becoming popular for its healing properties. It also uses ginger, which will have cleansing effects on your body and help reduce inflammation. It only takes ten minute to prepare and half an hour to cook it.
Ingredients
8 cups of water
A 3-inch piece of sliced ginger (fresh)
A 3-inch piece of sliced turmeric root (fresh)
A teaspoon of peppercorns
6 cinnamon sticks
2 small, thinly sliced persimmon
Sweetener
7. Apple Cinnamon Tea to Please Your Taste Buds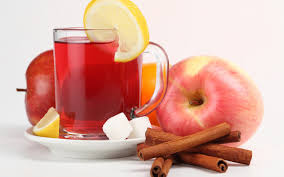 It's a perfect cinnamon tea recipe that's equally healthy due to the use of lemon juice and apple.
Ingredients
3 cups of water
Half cup of minced apples
An inch long cinnamon stick
Half inch ginger slice
A tablespoon of lemon juice
Half teaspoon of tea powder
Honey
Directions
Take a deep pot and add everything except honey to it. Let it boil until it comes down to two cups only. Remove it from the stove and add minced apple pieces to it. Cover it again and leave for five minutes. Strain it and add honey.
Instructions
Take a large saucepan and add all your ingredients in it, including peppercorns, turmeric, ginger, persimmon slices, cinnamon sticks, and water. Let it boil and then lower heat and let it simmer for another half an hour. Strain it and serve after adding persimmon slices for garnishing.